About Theia Friestedt's Cycling and Nutrition Journey
USA Cycling & Precision Nutrition Certified Coach
Theia has experience coaching cyclists across various disciplines, with a focus on competitive and non-competitive age group athletes. She brings a holistic and effective approach to coaching busy athletes, maximizing their training so they experience significant improvements in their rides, events, and races. 
Theia has learned how to stay consistent in her training and nutrition through decades of traveling the world for work while raising a family. She competes in road, gravel, and cyclocross. Theia has also been involved in eSports/Zwift for over four years leading rides and events, and has experience racing in the Pro-AM/Premier League. 
Theia is a former ballet instructor, and has practiced yoga for over 15 years. Before taking up cycling as her main sport, Theia spent years participating in cardio and strength classes at various gyms around the world. Her current training focuses on cycling and strength/weight lifting.
Theia founded [360 VELO] in 2018 after coaching over 200 cyclists for other coaching businesses.  More on Theia's personal journey below…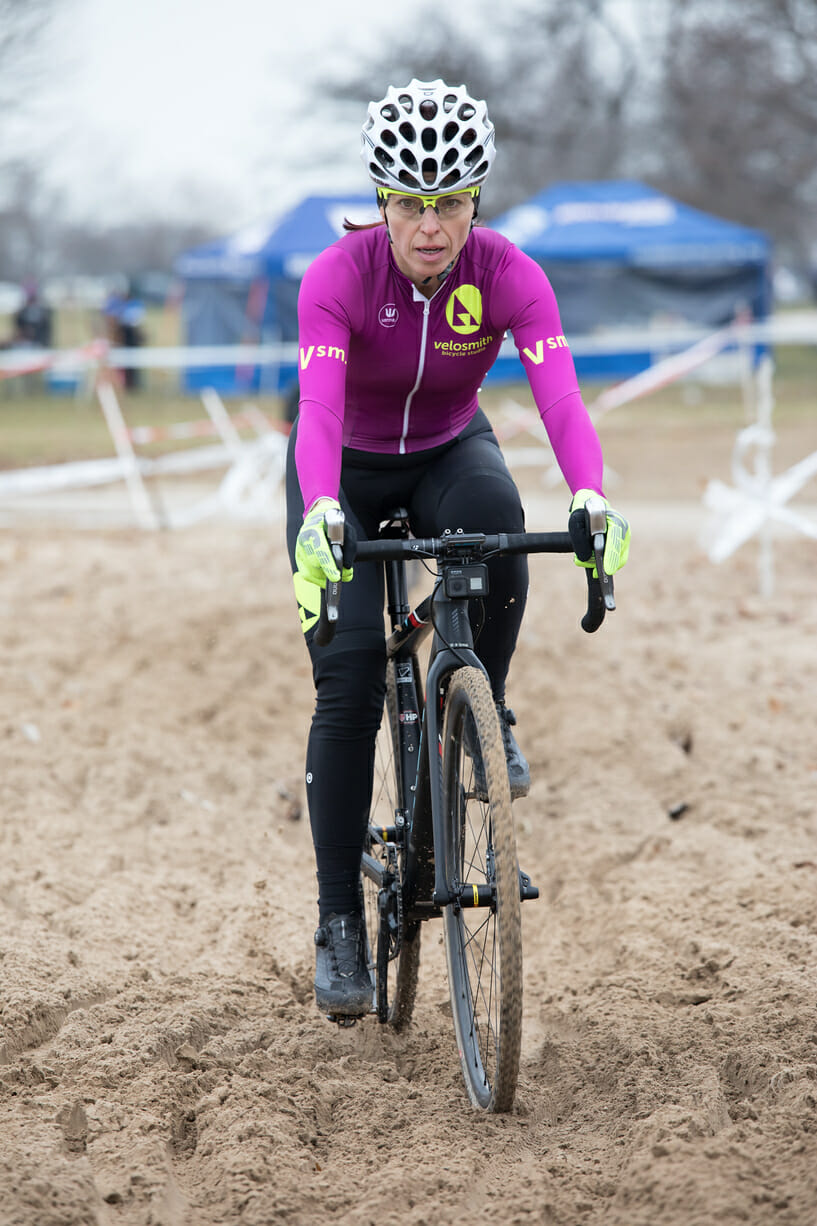 I have been active my whole life, but it wasn't until I started cycling that I felt truly connected to a sport. When I first started training, my FTP was a little under 100 watts (1.7 watts per kilogram), and I could not ride more than 45 min to 1 hour at a time. I had no previous experience with clipless pedals or a road bike. Group rides terrified me!
However, I was fortunate to surround myself with good coaches and experienced cyclists who taught me how to train properly, ride in groups, and be efficient on the bike. And yes, cycling requires skills, not just strength. It's the rider who can combine strength with proper technique and skills who goes faster.
I have also learned how to maximize my training in light of the constant traveling and long working hours from a demanding career in Mergers & Acquisitions. In 2017, I was finally able to pursue my dream of becoming a full-time coach.
Although learning is a continuous journey, I strive to pay it forward to other cyclists all that my coaches, mentors, and experience have taught me to date.
I have always been passionate about the role of nutrition in our lives. Even before I got into cycling, I spent countless hours researching and learning about nutrition. My knowledge today comes from personal experience, research, a PN Certification, and practical application through science and evidence-based coaching.
I had my own struggles as a teen. At the time, I faced pressure to be "thin" from my ballet teachers and from the overall culture of my home country. I was a vegetarian for several years in my 20s, and a vegan for several more in my 30s. In my early 40s, I followed a low carb/keto diet. Today I eat "everything" and this approach has proven to be the best one for me.
As I explored these different diets and ways of eating, it became clear to me that there is no "one size fits all" in nutrition. What, how much, and when we eat is very individual. That is why I am agnostic when it comes to coaching clients on nutrition. I guide them through finding what works best for them, and help them be consistent through building habits that last a lifetime.